We've broken ground now on our new wooded lot, and every day we stop by to check the progress: First, an oversized hole, dug so wide we thought they were erecting an apartment building…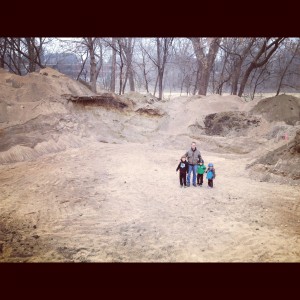 Then, the foundation, which felt so small we worried we'd undersized each room…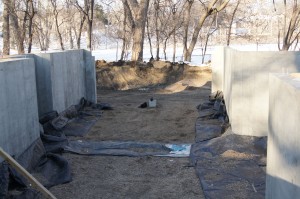 Now walls have risen up, and each space feels like us—cozy, comfortable. We've started imagining how our family will live inside its walls, where we'll come together to eat breakfast, read, or play board games.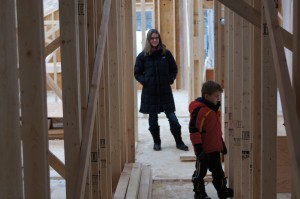 I like that we live so close; we can walk our dog over, and, in warmer months, the kids. The next six months will be busy for us as we prepare to put our current Craftsman home back on the market and pack for our mid-summer move. And that means we won't have much time to cook.
Whenever I go shopping, I buy three types of meat for our refrigerator: fish, chicken (drumsticks or breast), and hamburger. We leave them raw in a bowl on the top shelf, and cook them in a pinch in that order given their shelf life. The first two you can simply rub with salt, pepper and olive oil to bake. The third I use a couple different ways, mix it with pasta sauce (usually not home cooked) or fry it up for tacos.
Tonight, to save time, we're making taco meat in our crockpot by following this recipe. (Skip the frying—and the mess—by mixing the ingredients together in your crockpot, adding 1 cup of water, and cooking on low for 6 hours.)